09-06-2020
Perth Dining Guide
With Perth restaurants beginning to reopen their doors to diners, we've put together your go-to dining guide if you're a little stuck on inspiration.
Petite Mort, Shenton Park
This fine dining restaurant located in Shenton Park has been strongly rated by other foodies as a favourite dining destination in Perth. We can hear the miso pork belly, barramundi with brandade, smoked shellfish and saffron butter, and mouthwatering selection of cheese calling our name! Whether French cuisine is your all-time favourite or one you don't get to enjoy as often as you like, you need to be booking your table and getting your Euro fix at Petite Mort.
Book here.
Jay's Masala Junction, East Victoria Park
Reviewed by other TheFork users as having delicious food and fantastic service, Jay's Masala Junction should definitely added to your foodie wish-list. With the menu containing all kinds of deliciousness from prawn pakoras to goat curry and baked cauliflower (yum!), it will be sure to become a new favourite.
Book here.
Brando's Pizzeria, Victoria Park
Has your Italian feast ever looked this good? (We know ours hasn't). If you're looking for a new restaurant to try for your long weekend lunch or even midweek dinner, you need to pop on down to Brando's Pizzeria in Victoria Park. With an average price of only $20 per person, you can feast on all of the arancini, fettuccine carbonara, veal polpette and tiramisu without breaking the bank.
Book here.
Coco's Riverside Bar & Restaurant, South Perth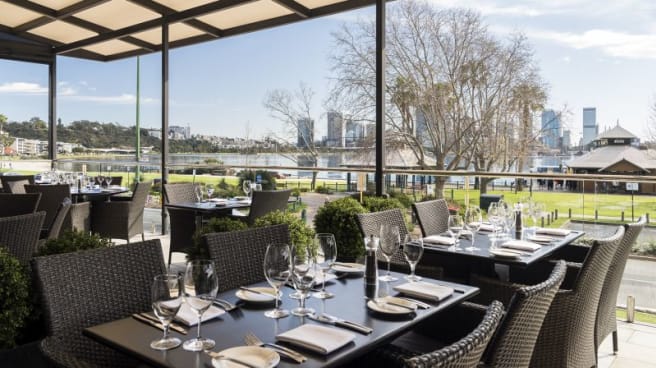 If you're looking to treat yourself post-lockdown and dine out at a fine dining restaurant, look no further than Coco's Riverside Bar & Restaurant. This modern restaurant in South Perth has breahtaking views of the Esplanade, making it the perfect spot for your belated birthday celebrations, anniversary dinners or even I-miss-you catch-ups. The a la carte menu features Modern Australian cuisine with each dish almost too pretty to eat (we said almost!).
Book here.
The Greenwood Hotel, Greenwood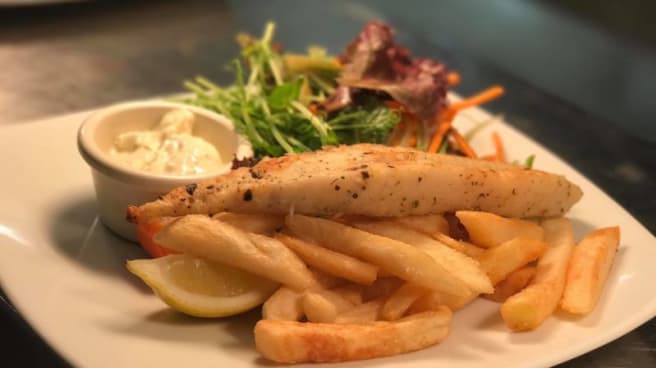 Currently one of the most popular restaurants in Perth, we guarantee you can feast your belly and soul on this classic Aussie pub in Greenwood. Plating up everything from pork belly bites, orange and maple lamb rump, seafood & chorizo linguine and classic chicken schnitzel, you'll be sure to become a regular. What we're really dining for is the dessert menu though, we're drooling over the rocky road sundae and lamington ice cream sandwich. Go on, book your table.
Book here.
The Meat & Wine Co, Perth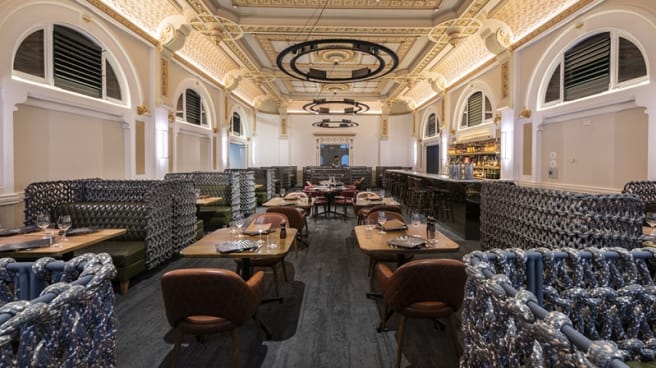 If it's not love at first sight with the stylish and modern decor of The Meat & Wine Co in Perth, it will be once you read their menu. Located in the heart of the Perth CBD makes for a perfect pit stop (or destination) in your night out. The menu features Modern Australian cuisine and is a current favourite of other TheFork foodies like yourself. What are you waiting for? Delicious food awaits.
Book here.
Clancy's Fish Pub, Applecross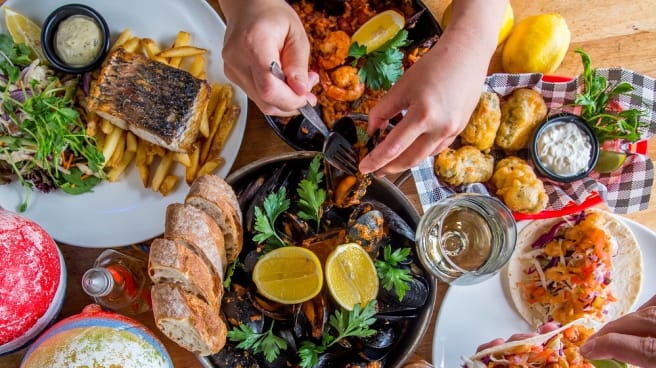 This little seafood restaurant in Canning Bridge is new to TheFork and is perfect for your quick lunch break, casual date night or I-need-tacos-now cravings. Eat all of the stuffed japaleno's, battered snapper and prawn tacos to your heart's desire at Clancy's Fish Pub, we know we will be.
Book here.
Northbridge Brewing Company, Northbridge
Another new to TheFork restaurant is the Northbridge Brewing Company in Northbridge. Cooking up a storm of pub grub, the menu features everything from bar snacks, to share plates, mains and sides so you can pick and choose as little or as much as you want. A few of our favourites (if we could only name a few) would have to be the 3 piece fried chicken, pork and fennel pizza and beef picanha, and of course, we can't go past the beer battered chips with aoili.
Book here.
Nothing quite catch your eye? View more Perth restaurants here.